This week seemed to drag by, which gave me plenty of time to plan my list of Friday Favorites. I cannot stop thinking about two things: Fall (even though it will be 90 degree today in Chicago) and moving to a new house. So my list of things that I saw and loved this week all center around that. Enjoy!
Favorite Quote
Even though I'm a Full-Time Mom (capitalized because it is that important), I have also been devoting a great deal of my time to a charity that my friend started that is near and dear to my heart. Because of my background in marketing, communications and fundraising, I'm taking a lead role in helping secure sponsorships and silent auction items for our annual Fall fundraiser on October 12. This has been my motto:
Favorite Home Decor Hack
I've been seeing so many cool mirrors that I can envision in my soon-to-be home, but I love the idea of doing DIY projects to make it uniquely my own. Here's a cool Starburst Mirror DIY tutorial that has my heart all aglow.
Favorite Must-Make Recipe
Pumpkins and crockpots? Yes and yes. This looks so easy and delicious and I can just imagine how incredible my entire house will smell with this baby cooking in the crockpot all day long.
Favorite Fall Accessory
Hands down, my favorite part about fall is wearing clothes that make me feel warm and cozy. And I love the smell of the crisp air. And the food (see above). And the changing colors of nature. Ok, I love everything about fall but what I'm most excited about are breaking out my Steve Madden Intyce Boots. I have them in Cognac and Black from last season and thinking that the Stone color is a must for this year.

Scarves are my other favorite fall accessory and I cannot wait to try all 40 of these styles:
Favorite Kitchen Decor
I am a sucker for a good backsplash. I love subway tiles but this one caught my eye for obvious reasons. It just glistens from every angle. This may be making an appearance in my new kitchen.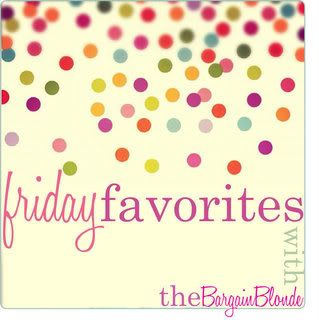 *******
Have a great weekend! Be sure to stop by on Monday to join the Weekend Update linkup.